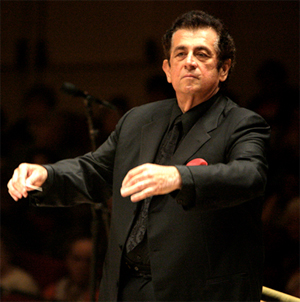 Peter Tiboris Named "Honorary and Distinguished Citizen" of Syros, Greece, by Mayor Yannis Dekavallas

On July 9, 2012, at the opening of the 2012 Festival of the Aegean, Festival Director Peter Tiboris  was publicly honored by Syros' Mayor Yannis Dekavallas and its Governing Council with the City Award, "Epistimi Tis Politis Tis Syros." The award was presented to Mr. Tiboris because of the growth and development of the Festival, which he founded in 2005.The award and proclamation were presented prior to the opening night performance of Beethoven's 9th Symphony at the Apollo Theater.

Peter Tiboris
Greek American music director, conductor, and producer Peter Tiboris has enjoyed a worldwide career for more than forty years of which the past thirty have been in New York City as founder and artistic director of MidAmerica Productions, with concerts in Carnegie Hall and Weill Recital Hall at Carnegie Hall; and founder of the Manhattan Philharmonic, Elysium Recordings, and the Festival of the Aegean in Syros, Greece. Since 1983 in New York City, he has presented more than 1000 concerts worldwide, including 500 in historic Carnegie Hall, and conducted many of them. He is also Music Director of the Pan-European Philharmonia, in Warsaw, Poland, and Principal Guest Conductor of Collegium Symphonium Veneto in Padua, Italy. He made his European conducting debut on July 1, 1983, in Dubrovnik, Yugoslavia, with the Moscow Philharmonia as part of the Dubrovnik Festival; and his New York conducting debut on January 7, 1984, with the American Symphony Orchestra at Lincoln Center.
He has conducted in 20 countries, among them Mexico; Russia, in St. Petersburg and Moscow at Column Hall, Tchaikovsky Hall, and Shostakovich Hall; Great Britain, in London at the Barbican and Royal Festival Hall; Austria, at Vienna's Konzerthaus; Poland, in 11 different cities including Warsaw; Czech Republic, in Prague's Rudolfinium and Smetana Hall with Virtuosi di Praga and the North Czech Philharmonic; Italy, at Teatro di Roma, Teatro Filarmonica di Verona, Regio di Parma, and 20 other locations; Portugal; Turkey; and Egypt, at Cairo's National Opera House. Among the distinguished orchestras he has conducted are the Royal Philharmonic, London Philharmonia, Oxford's Philomusica, Niedersächsische Orchester Hannover, the Prague and Brno philharmonics, National Opera Orchestra of Cairo, American Symphony Orchestra, Moscow Radio and Television Symphony Orchestra, Société Philharmonique de Montréal, Israel Symphony Orchestra Rishon Le-Zion, Orchestra del Teatro dell'Opera di Roma, and Orchestra di Siciliana di Palermo. He has conducted nearly every major choral work as well as countless symphonic works, selected operas, and ballet.
On his Carnegie Hall series, he has showcased over 600 guest conductors and thousands of visiting ensembles who have come from throughout the world. As a conductor on his series, he has presented hundreds of works with numerous and significant world and American premieres, including works by Rossini, Mozart, Beethoven/Mahler, Taneyev, Cherubini, and Theodorakis. The concerts have been hailed by The New York Times, New York Daily News, New York Post, and The New Yorker.
He is also responsible for the founding and development of Elysium Recordings, which is distributed worldwide by Qualiton Imports International. The catalog has nearly 30 releases of which he can be heard on 10 of the recordings. Most recordings in the Elysium catalog are premiere and first-time commercial releases.
His most recent endeavor is the International Festival of the Aegean on the idyllic island of Syros, in the Aegean, Cyclades, Greece. There each July for two weeks, he presents performances of one major opera, oratorios, concerti, symphonic works, Greek folk music, jazz, theater, and ballet – all on an international scale. The central venue of the festival is the historic Apollo Theater, also known as "la piccola Scala" because it is a 400-seat replica of Milan's world-renowned Teatro alla Scala. The theater was built by resident Italians in 1864.

Peter Tiboris studied music at the University of Wisconsin and received a doctorate from the University of Illinois, but he credits his move to New York City 30 years ago as the most important event in his musical and professional life.
He is married to soprano Eilana Lappalainen, and they reside in Germany, Greece, and the U.S.
Critical acclaim for Peter Tiboris:
"Verdi's Requiem as performed by the American Symphony Orchestra...under conductor Peter Tiboris...was sheer fire. Tiboris' execution of the massive score...was alive with such sincerity as must transport any expression ... polished fire. Great performance."
(Lincoln Center's Avery Fisher Hall)
— The Washington Times
"Mr. Tiboris closed the concert with a sizzling and precise...performance of the Tchaikovsky Fourth Symphony."
(Lincoln Center's Avery Fisher Hall)
— The New York Times
"The Manhattan Philharmonic...played...with great passion and accuracy for conductor Peter Tiboris....The audience went understandably wild at the opera's close."
(Rossini's Ermione in Carnegie Hall)
— ClassicsToday.com
"widely recognized as the foremost proponent of Mahlerian performance editions. He secures solid and...accomplished performances here...This release triumphs time after time. I can only recommend it to you in the strongest possible terms."
(Mozart's Symphonies 40 and 41, Beethoven's "Coriolan" Overture with Mahler's "Retouchen")
— Fanfare Record Guide
Tiboris' upbeat, bracing conducting of 'Messiah' paid dividends - his tempos...were markedly similar to those of Sir Thomas Beecham."
(Carnegie Hall)
— New York Daily News
"Tiboris' performance was one of the most exciting and inspiring I've ever heard of this masterwork, whatever the edition."
(Beethoven's Symphony No. 9 with Mahler's "Retouchen" at Lincoln Center's Avery Fisher Hall)
— New York Daily News
"Before the arias, the Oxford Philomusica played two Cherubini overtures, Lodoiska and the Overture to Médée itself. Both lull you into a sense of false security, with a leisurely start before the music whips into frenzy. Guest conductor Peter Tiboris drummed up lots of dramatic expression and emotion from Cherubini's scores...The fifth [Tchaikovsky's Symphony No. 5] is not without Tchaikovsky's trademark periods of desire and passion, and these, too, were well marked, as were the blazing brass highlights - the orchestra's brass section was in particularly exuberant form. Throughout, ensemble was tight and controlled. 'Bravo!' shouted Philomusica music director Marios Papadopoulos, sitting near me in the audience, at the end of the performance. Quite right too."
(Sheldonian Hall, Oxford, UK)
— The Oxford Times, UK